Hellenic Practice Clinic for Addiction Treatments in Athens Greece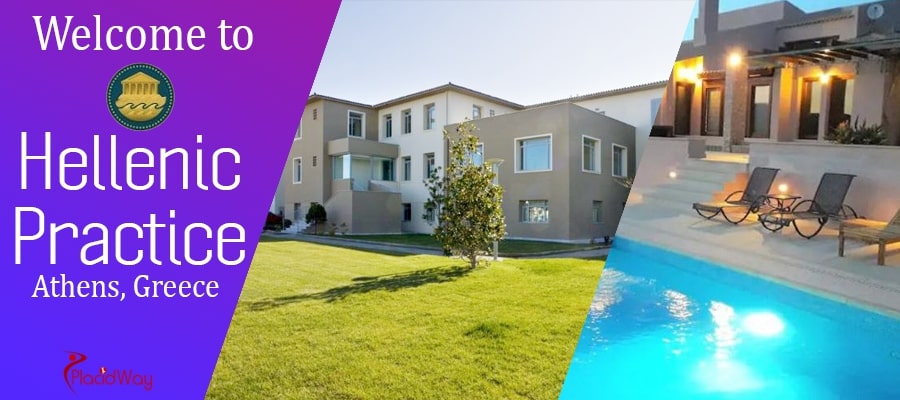 About Hellenic Practice in Athens Greece
Hellenic Practice presents cost effective Addiction Therapy in Athens Greece. Book now Alcoholism Treatment, Trauma Treatment, and Drug Treatment at PlacidWay. The Hellenic Practice offers a professional detoxification and rehabilitation program that can help those struggling with substance abuse and pathological disorders. Our mission is to save lives and end addiction, while also enriching people's lives through the inspiring and healing power of professional rehabilitation practices.
We interpret the term rehabilitation as that activity which helps people recover from addiction, illness or injury. Hellenic Practice is a team of more than 30 experts from many different health-related and business fields who are committed to helping people achieve their health and wellness goals. We believe in changing the world for a better, healthier and fairer future.
We offer a range of services including medical detoxification, nutrition, physical activity, meditation and social balance. We are here to support you on your journey to self-realization. Contact us today to learn more about our services and how we can help you achieve your health and wellness goals.
The Hellenic Practice program relies on donations to cover the expenses of the program and to help those participants who may be in need of financial support. You can help by donating today and joining our mission to save lives and end addiction. Our program is based in Athens Greece, in the seaside town of Boula. Boula is an upscale residential town some 20 km from downtown Athens and just 15 km from the airport.
We envision a world where individuals and families can achieve their human potential through education and rehabilitation. If you or someone you know is struggling with addiction, please reach out to us. We can help you get on the path to recovery and a better life.
Advantages of Choosing Addiction Treatments in Athens Greece by Hellenic Practice
Here you can find several benefits of having Addiction Therapy in Athens Greece by Hellenic Practice:
Hellenic Practice Team is responsible for delivering professional guidance with utmost care.
We guarantee the best results compared to traditional rehabs
We have many years of experience in the medical field of mental disorders and addictions
Provide long-lasting recovery for treating all addictions permanently
The Hellenic Practice is the exclusive provider of addiction therapy in Greece
We offer addiction treatment programs for every stage of recovery based on educational holistic freedom
Cost of Addiction Treatment in Athens Greece by Hellenic Practice
The cost of addiction treatment in Athens Greece can vary depending on the type of treatment you need. However, PlacidWay can help you find the best possible treatment options at an affordable price. Addiction treatment is an important investment in your health and well-being, and we are here to help you find the right option for your needs.
Book Now Addiction Treatment in Athens Greece
At Hellenic Practice, we understand that addiction can be a difficult thing to overcome. We offer a variety of programs and services that can help you get your life back on track. Our goal is to help you overcome your addiction and live a healthy, happy life. If you are interested in learning more about our rehab center in Athens Greece, or if you would like to get a FREE quote for our services, please feel free to contact us! We are here to help you every step of the way.