Kairali Wellness Center in Palakkad India
Kairali was founded in the year 1989. But the effort behind started long back. People behind Kairali inherited Ayurveda from their fore fathers propagating throughout the world. The true Ayurveda percolated through generations and never lost its originality from one generation to the other. Kairali gave a mortal shape of their experience in the form of our first Ayurvedic center setup at New Delhi and ever since gone miles with a noble cause to enrich body, mind soul of people throughout the world with a holistic touch of Ayurveda.
The overwhelming response to the Kairali Ayurvedic Centre, at Delhi prompted Mr. K. V.Ramesh and Mrs. Gita Ramesh to start one UNCOMPROMISED AYURVEDIC HEALTH RETREAT in more bigger and elaborate way at Palakkad, Kerala, (South India) the birth place of Ayurveda and take people even more closer to Nature and Natural Medicine. Where one can actually recuperate from stress and strain, get treated for one's ailments while you holiday. No wonder then, this is the WORLD'S FIRST AYURVEDIC HEALTH FARM TO HAVE A PERFECT HEALTH.
Accommodation Categories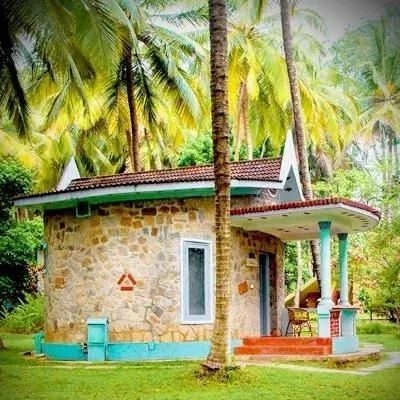 DELUXE VILAS
The effortlessness of the Deluxe Villa, set gently among the Resort grounds, permits you to give up yourself completely to the glow and normal magnificence of the existent environment. Every one of our Deluxe Villas incorporate cooling, television, phone, shower and give offices 24 hour hot and cold running water. Our Deluxe Villas genuinely upgrade the quiet and restoring experience of the visitors.
Aside from being a quiet retreat in the quiet environmental factors of our wellbeing retreat, the Deluxe Villa is likewise renowned for its extravagant principles. To expand the sumptuous attributes of this estate, it has been furnished with numerous innovative apparatuses that assist an individual with keeping in contact with contemporary vehicles of correspondence and general fine living. As the name proposes, these manors are the embodiment of fine and happy with living. For a spot to qualify as comfortable and recognizable, it should have a familial energy appended to it.
---

ROYAL VILLAS
Considering its expert and itemized planned insides, quality development, elegant offices and solace loaded conveniences, the Royal Villa comes at a shockingly reasonable cost. A Royal Villa, as its name proposes, sets out a really illustrious encounter. The extravagant insides, great offices and exhibit of conveniences all contribute towards a lifetime-experience. In all actuality it completely fulfills the intrinsic craving of each individual to enjoy their physical being, and uplifted faculties in a 'regal' way of living.
Working along similar tracks, this Ayurvedic estate at Kairali is planned by the absolute best a-list inside fashioners with the style of those middle age castles as a top priority. It gloats of its quality and an air loaded up with solace and quietness. What is significantly more astounding than the incorporation of this eminence is the way that this facilities is accessible at shockingly reasonable expenses.
---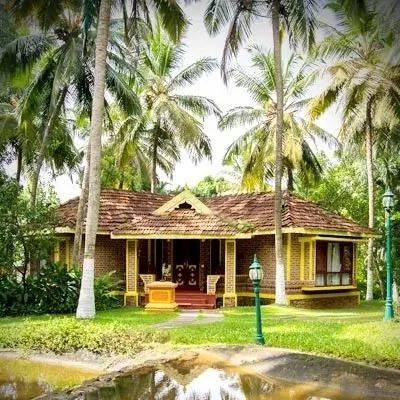 MAHARAJA SUITE
Maharaja in English signifies 'Emperor'. As the actual name infers, it is an estate of incomparable norm. A step over the Royal Villa, in a Maharaja Suite, one feels like an Emperor. It includes two separate rooms, one fitted with an extra large bed. Assembled exclusively in view of extravagance, each and every detail of these rooms, from the bed material to the lovely sit-out on the yard around the pool or waterway, has been painstakingly arranged. Every suite is strategically placed close to all the Resort offices, and each room comes loaded with delightfully bundled Ayurvedic ponders including cleansers, shampoos and different beauty care products, for your own utilization. Electronic gadgets including a theater setup, cooler, hair dryer and espresso producer all add to ones common luxuries. Outfitted with the most extraordinary household items and designed with embellishments of the greatest abilities, this suite is basically a royal residence arranged in an Ayurvedic resort.
---