Ayurvedic Treatment in Nepal at Revive Ayurveda Clinic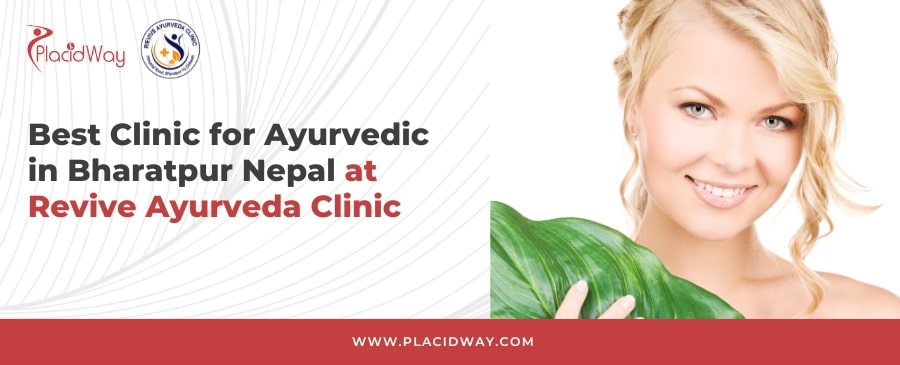 About Revive Ayurveda Clinic
Revive Ayurveda Clinic present you Ayurvedic Treatment in Bharatpur Nepal. If you are looking for an authentic and renowned ayurveda clinic in Nepal, look no further than Bharatpur Chitwan district. We are focused on providing the best possible care for our patients, whether it is for Skin Care, Infertility, Gynaecological or Sexual Health Issues.
We also specialize in anorectal diseases such as piles, fistulas, fissures and pilonidal sinus, and offer both diagnosis and treatment services. Our team of expert and experienced doctors will make sure you are comfortable throughout your therapy plan. So come and experience the difference at our clinic today!
Benefits of Choosing Ayurveda in Nepal by Revive Ayurveda Clinic
Check below for advantages of Ayurvedic Center in Bharatpur Nepal at Revive Ayuverda Clinic:
We have expert and experienced doctor's team for your therapy plan
Most renowned Ayurveda clinic in mid region of Nepal
We use modern diagnostic tool and modalities
Cost effective solution for Ayurvedic Medicine in Nepal
Cost of Ayurvedic Treatment in Bharatpur Nepal by Revive Ayurveda Clinic
We understand that making the decision to seek out ayurvedic treatment can be a big step. But we also know that it is a step worth taking – one that could change your life for the better. If you are considering seeking Ayurvedic Treatment in Bharatpur Nepal, then you will want to know about the cost of such treatment. The good news is that the cost of Ayurvedic Package in Bharatpur is very reasonable. At Revive Ayurveda Clinic, we offer a variety of ayurvedic treatments, all at very competitive prices.
Patients Reviews in Revive Ayurvedic Clinic
Tarun Kr. Pandey
I had a great experience with the clinic. The clinic is acting as a boon to it's locality. The treatment and facility that I received here was really appreciable. My best wishes are with Revive Ayurveda Clinic.
Dipesh Kushwaha
I had a major skin condition even skin doctors prescribed medicine could not cure it properly. So, one of my friends recommended me this clinic for treatment. First of all loved the homely environment, well managed, very good consultation especially Dr.Vinay (very knowledgeable and well experienced), and i am extremely satisfied with the treatment.Highly recommended Ayurvedic Clinic in Chitwan.
Love Boy
In Chitwan district Revive ayurveda Clinic is most trustable and reliable Clinic.Experienced engergetic and dedicated service by Dr.Vinay and his team.
Shashiraj Neupane
I got very genuine Ayurvedic treatment with full of expertizatiin and dedication by Dr.Binay Kumar.well equipped and maintained Ayurvedic clinic in Bharatpur Chitwan district.
Gayatri Kushwaha
Well equipped and managed clinic with experienced doctor in chitwan district.I got Specialzed services for piles fistula and other common diseases.
Start Your Journey for Ayurvedic Treatment in Bagmati Nepal Today!
Ayurveda is an ancient system of medicine that originated in India and it is very popular! If you are looking for ayurvedic treatment in Bagmati Nepal, schedule a consultation with PlacidWay today. We offer a wide range of ayurvedic treatments and therapies from top quality clinic that can help improve your health and well-being.