Tabula Rasa Retreat – Ibogaine Treatment Center in Alentejo, Portugal, Europe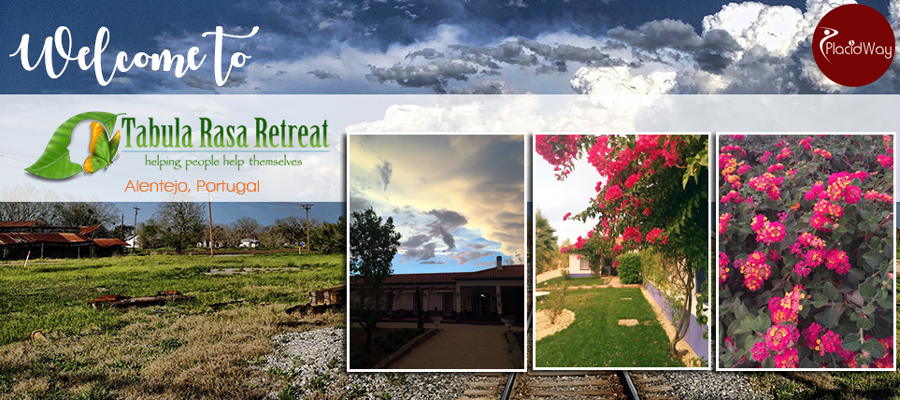 The Enchanting Haven of Tabula Rasa Retreat in Alentejo, Portugal
Tabula Rasa Retreat is a renowned Ibogaine Treatment Center nestled in the picturesque region of Alentejo, Portugal, amidst the serene landscapes of Europe. Founded by Alvaro de Ferranti, a visionary in addiction treatment, and co-founded by Jade Ziani de Ferranti, the center offers a transformative healing experience that combines cutting-edge addiction treatment with a holistic approach to support individuals on their journey towards recovery. With a team of experienced and compassionate professionals, Tabula Rasa Retreat provides a safe and nurturing environment where guests can rediscover themselves and embrace a new beginning.
6 Compelling Reasons to Choose Tabula Rasa Retreat
Holistic Healing: Tabula Rasa Retreat takes pride in its holistic approach to healing, addressing not only the physical aspects of addiction but also the emotional, psychological, and spiritual well-being of each individual.
Ibogaine Expertise: The center specializes in Ibogaine treatment, an innovative therapy known for its potential in interrupting addictive patterns and promoting long-lasting healing.
Scenic Location: Set in the captivating landscapes of Alentejo, Portugal, the retreat offers a tranquil and rejuvenating environment that enhances the healing process.
Experienced Team: The dedicated team of doctors, counselors, and guides possess vast experience in addiction treatment and provide personalized care to every guest.
Comprehensive Programs: Tabula Rasa Retreat offers a range of tailored programs, including addiction and detox programs, psycho-spiritual programs, holistic approaches like yoga, and specialized Ibogaine treatment for anhedonia depression.
Supportive Aftercare: The center ensures that guests receive ongoing support even after completing their stay, assisting them in maintaining sobriety and integrating positive changes into their daily lives.
How to Visit Tabula Rasa Retreat in Alentejo, Portugal, Europe
Nestled amidst the enchanting landscapes of Alentejo, Portugal, Tabula Rasa Retreat stands as a haven of healing and transformation. Offering a comprehensive approach to addiction treatment and recovery, this esteemed Ibogaine Treatment Center has earned its reputation for compassionate care and personalized programs. For those seeking solace and rejuvenation, Tabula Rasa Retreat is an ideal destination. The journey to this serene retreat is facilitated by multiple travel options, ensuring ease and accessibility for visitors from all corners of the world.
Traveling to Tabula Rasa Retreat is a seamless process with a variety of choices at your disposal. For international visitors, the most common route is by plane. You can fly into Lisbon Portela Airport, one of Portugal's major international gateways, and from there, take a connecting flight to Beja Airport, the closest airport to Alentejo. This flight connection allows for a swift and efficient journey to the retreat's tranquil setting. Alternatively, for those who prefer a scenic route, buses offer regular services connecting Lisbon to various towns in Alentejo.
This mode of travel not only provides comfort but also showcases the stunning landscapes of Portugal's countryside during the journey. For those seeking flexibility and the opportunity to explore the surrounding areas, renting a car from Lisbon presents an excellent option. The picturesque road trip through Portugal's charming countryside will undoubtedly add to the overall experience of reaching the Tabula Rasa Retreat, making it an unforgettable part of your healing journey.
Get FREE QUOTE for Ibogaine Treatment in Alentejo, Portugal, Europe at PlacidWay!
Experience a life-changing journey towards recovery and renewal at Tabula Rasa Retreat, nestled in the breathtaking landscapes of Alentejo, Portugal, Europe. Our compassionate and experienced team offers personalized Ibogaine treatment programs to help you break free from addiction and embrace a new beginning. To take the first step towards healing, click the "Contact Us" button below and get a FREE QUOTE for Ibogaine Treatment at PlacidWay!