Ayurveda Treatment in Kalari Kovilakom by CGH Earth, India
Mindfulness, awareness, a therapeutic engagement of the senses and an inward integration of the body, mind and spirit. All these and more aspects of the Ayurvedic healing process are what one gains at Kalari Kovilakom. Ayurveda is the ancient Indian system of healing and living that addresses the physical, emotional and spiritual aspects of our wellbeing.
CGH Earth Ayurveda offers treatments at its healthcare facilities in Kerala, which are certified and accredited by the National Accreditation Board for Hospitals and Healthcare (NABH). The treatments provided by our Vaidya's (doctors) are strictly according to the tenets of ancient Ayurveda.
Center Overview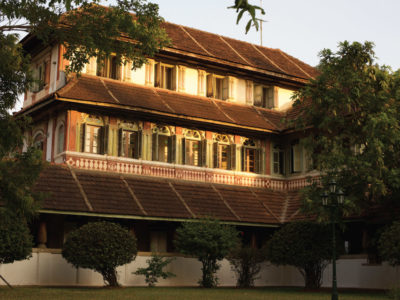 Kalari Kovilakom is located near Kollangode in the Palghat District of Kerala, by the majestic Western Ghat mountain ranges. The treatment centre is located in a 200-year old palace where history meets natural tranquility. CGH Earth took over the reins of this palace and converted it into a traditional Ayurvedic healing facility, while keeping its historic legacy intact.
Kalari Kovilakom is set within the palace grounds of the old Vengunad kingdom and offers 19 well-appointed suites with modern amenities and a clinic with 12 treatment rooms. The living spaces and gardens here complement the healing process, with their nurturing and warm environment.
---