Ayurveda Treatment with Yoga in Nature Lanka, Sri Lanka
Ayurveda is an old all encompassing treatment strategy and its starting points in India and Sri Lanka. Ayurvedic herbal medicine (plant roots, barks, wood, new leaves and concentrates, jewel stones and minerals,) is the old conventional, all encompassing clinical arrangement. Its motivation is to forestall ailments by utilizing the unlimited energies of nature. Its definitive objective is keep up with great wellbeing and thoroughly forestall sickness.
As per Ayurvedic science, every single one of us has a distinct pattern of energy and this pattern is designated "the three Doshas", characterized as Vatha, Pitta and Kapha. With our diseases these three Doshas become unevenness.
The point of Panchakarma Ayurveda fix is restore the equilibrium of the various energies by disposal of gathering poisons from the body (through herbal medicine, nutritious food sources, kneads, thermo-treatment, yoga, contemplation and the climate.)
Center Overview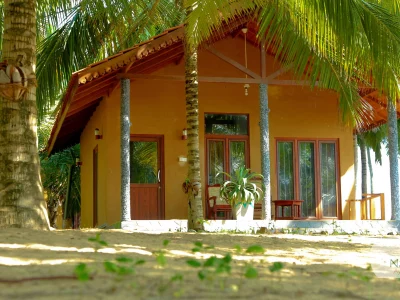 Nature Lanka resort is beach front unique holistic Ayurveda panchakarma health resort located unspoiled huge natural biological land hearing only bird singing and ocean waves sounds with wide unspoiled beach. The Centre has extensive facilities for providing Ayurvedic Panchakarma & Wellness treatment programs backed by a team of Ayurvedic doctors and male/female therapists to provide the necessary treatment.
The resort has 16 guest rooms in 2 villas and 4 beach view Cabanas, set away a peaceful distance from the Ayurvedic Health Home. Each room is furnished in a simple way with a king-sized bed, a private terrace, telephone, solar-heated water, ventilator and – if desired – with air-conditioning and most of the rooms are sea facing and include individual open verandahs overlooking the beach and the lush greenish garden.
Accommodation Facilities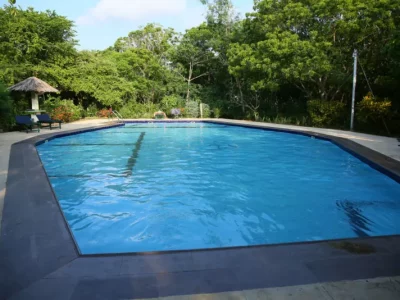 Swimming Pool
Restaurant
Sitting areas to relax
24-hours Reception
Room Service (Daily)
Internet Access
Wheelchair accessible
Main lobby area for meetings, discussions etc..
Laundry
Packing
24 hrs Security & Safety
24 hrs Doctor availability
---
Other Facilities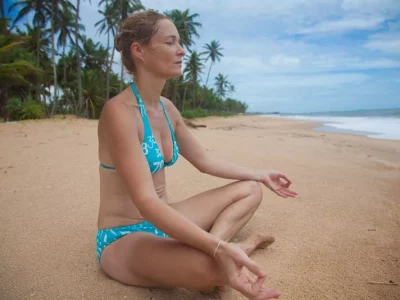 Implementing Yoga and meditation program every day
Large Swimming Pool
Ayurveda Learning program with practical herbal plant demonstration of our own herbal garden
Evening Cooking Demonstration Class
Short Excursions Trip near to us
Free Parking Area
---