Ayurvedic Wellness Tour in Prakriti Shakti, India by CGH Earth
Prakriti Shakti, India's premier Clinic of Natural Medicine, is nestled 2,700 feet up in the picturesque hills of Panchalimedu in Kerala. And from the very first step you take nature begins to unfold around you in her most spectacular and serene self. Nature cure touches your soul and sows the seed of wholesome wellbeing. This holistic system of medicine, Naturopathy, strengthens the inherent self-healing capacity of the body by providing a conducive environment. It relies on four essential components: Elements of Nature, Diet, Yoga and Energy Medicine. Treatments use the 5 elements of nature through Hydrotherapy, Mud therapy, and Heliotherapy, to facilitate healing and rejuvenation. This ancient approach is the perfect antidote to the unhealthy lifestyle today. So, we invite you to take this transformative path to complete wellbeing.
Center Overview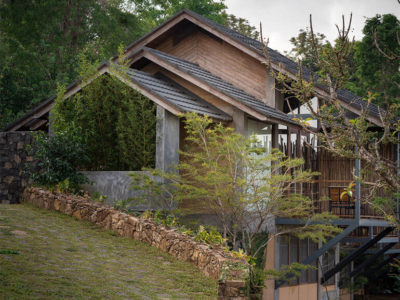 Prakriti Shakti has a spacious, well-equipped treatment area to facilitate the therapies and the doctors' consultations. Therapy rooms for hydrotherapy, mud therapy and heliotherapy, a reflexology track, massage rooms and spa rooms are among the various specialized spaces in the treatment area.
Your time at Prakriti Shakti is a salubrious sojourn in the lap of luxuriant greenery. During this sojourn, you feel the warmth of nature and you are touched by its therapeutic power. It is a divine encounter stemming from you and flowering within you. Our duty is to make each day of your sojourn a step closer to this encounter.
---
Accommodation Facilities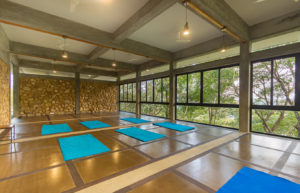 Yogasala
Our Yogasala is enwrapped in the rich green foliage of the trees of Panchalimedu. This space, intended to invite the sun and the plant life, is a significant piece of your life in Prakriti Shakti. Under the direction of our primary care physicians, Yoga meetings occur here consistently. This space is likewise utilized for customized Yoga treatments.
---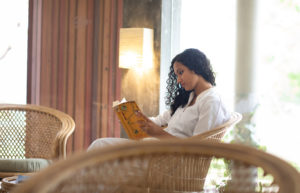 Library
We also have a library with books on Naturopathy, Yoga and related practices. The time spent in the library under the guidance of our doctors helps you learn more about your medical conditions and the healing process. These valuable resources are a way to delve deep into the world of nature-friendly living and design your life in accord with its tenets.
---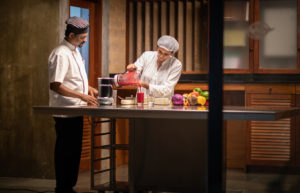 Interactive Kitchen
Adjacent to our kitchen area is the interactive kitchen, a space where you can interact with our chefs and learn to make raw food. Right from smoothies to raw pastas, our culinary team has developed a wide range of raw food delicacies. In the interactive kitchen, we share these recipes with you and give you a step-by-step demo of the making process.
---