Lucia Magnani Health Clinic – Anti Aging and Skin Care Treatment in Castrocaro, Italy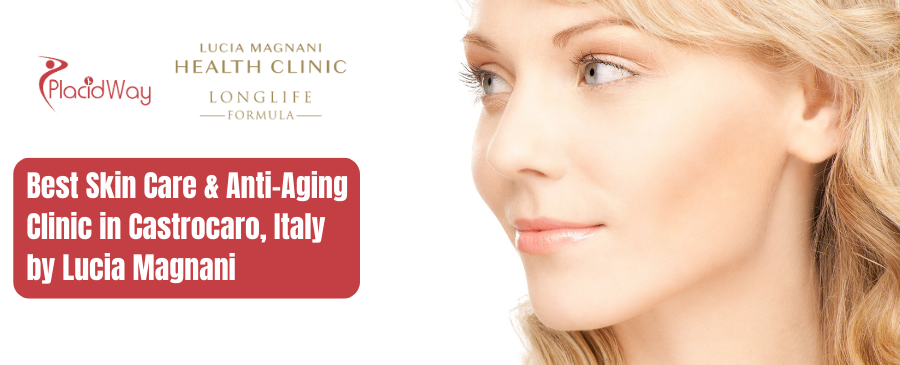 Best Anti Aging Treatment Clinic in Castrocaro, Italy for Your Long Life!
Welcome to Lucia Magnani Health Clinic, a world-class anti-aging treatment and skin care clinic nestled in the picturesque town of Castrocaro, Italy. Here, we specialize in providing personalized solutions with 40 years of experiences to combat the signs of aging and help you achieve a youthful, radiant appearance.
Led by the esteemed Dr. Lucia Magnani, our clinic boasts over four decades of experience in the field of anti-aging. Dr. Magnani, a respected figure in the industry, has assembled a team of dedicated researchers and experts who work tirelessly to develop cutting-edge treatments and protocols.
At our Wellness Clinic, we understand that each individual has unique needs and concerns. That's why we offer tailor-made solutions that are specifically designed to address your specific aging-related issues. Whether you're looking to diminish wrinkles, revitalize your skin, or defy the aging process altogether, we have the expertise to guide you on your journey.
Personalized Programs to Unlock Your True Beauty
Reveal the beauty that is uniquely yours with Lucia Magnani Health Clinic's Personalized Beauty Programs. Understanding that no two individuals are alike, their team of experts is dedicated to tailoring programs that cater to your specific skin concerns and aspirations. Through an in-depth consultation, the clinic's professionals will carefully assess your skin condition, taking into account your goals and preferences.
Armed with this knowledge, they will craft a personalized plan that combines a range of treatments and therapies to address your specific needs effectively. Whether you desire to turn back the hands of time with anti-aging solutions, revitalize your skin through rejuvenation treatments, or enhance your overall wellness, their meticulously tailored beauty programs will guide you on the path to achieving your desired results. Experience the transformative power of personalized care at Lucia Magnani Health Clinic and embrace the confidence and radiance that await you.
Luxurious Rejuvenation Experience in Castrocaro, Italy by Lucia Magnani
Lucia Magnani Health Clinic in Castrocaro, Italy offers a truly luxurious ayurveda experience that is designed to rejuvenate your mind, body, and spirit. As soon as you enter the clinic, you'll be enveloped in an atmosphere of serenity and tranquility, carefully created to enhance your relaxation and overall well-being. The treatment rooms at Lucia Magnani Health Clinic are designed to exude luxury and comfort. Every detail is meticulously curated to ensure your utmost comfort and relaxation during your visit. From plush furnishings to soothing lighting, the ambiance is carefully crafted to create a sense of tranquility and indulgence.
Our dedicated customer representative at PlacidWay is ready to assist you in connecting with Lucia Magnani, the renowned skin care and anti-aging clinic in Castrocaro, Italy. Click the Contact Us button below to begin your journey towards rejuvenation and natural beauty.