Montevalle Health & Wellness Resort in Baja California, Mexico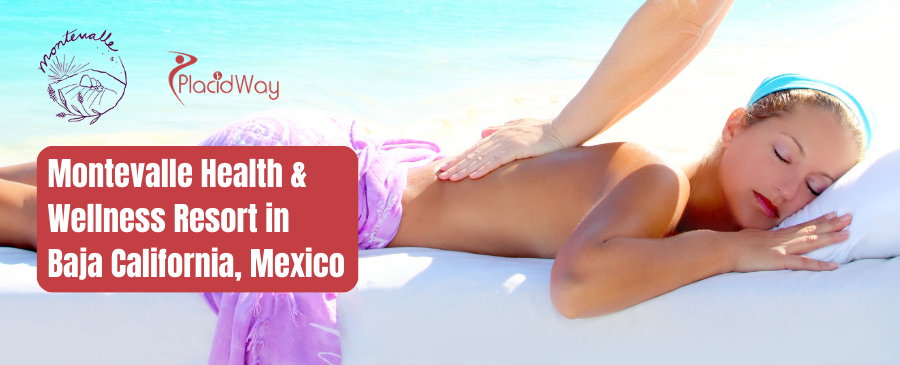 Elevate Your Health - Montevalle Health & Wellness Resort in Baja California, Mexico
Montevalle Health & Wellness Resort in Valle de Guadalupe, Baja, Mexico, stands out as a haven for those seeking holistic wellness. The resort's philosophy centers on treating each individual as an integrated whole, encompassing mind, body, and spirit. This approach is reflected in its range of spa services, which include a variety of massages and therapeutic treatments designed for relaxation, detoxification, and rejuvenation.
The resort's amenities are first-class, aimed at ensuring a luxurious and restorative experience for guests. From comfortable villas to a farm-to-table dining experience, Montevalle creates an environment where every aspect is designed for the guests' wellbeing. The resort's tranquil setting in Valle de Guadalupe further enhances the feeling of escape and rejuvenation, making it an ideal destination for those looking to unwind and restore their health in a serene and luxurious atmosphere.
Accommodations and Amenities

Montevalle Health & Wellness Resort, nestled in the picturesque Valle de Guadalupe in Baja, Mexico, is a sanctuary designed for ultimate relaxation and rejuvenation. The resort's accommodations are a highlight, featuring a range of relaxing and comfortable villas that cater to the wellness and comfort of each guest.
Each villa is a testament to thoughtful design, aimed at creating a healing environment that blends seamlessly with the natural beauty of Valle de Guadalupe. The interiors of these villas are a perfect blend of luxury and comfort, adorned with calming colors, plush furnishings, and modern amenities. The design philosophy is evident in every detail, ensuring that guests feel a sense of serenity and well-being from the moment they enter.
The resort's location in the heart of Valle de Guadalupe adds to its charm, offering guests an escape from the hustle and bustle of everyday life. This region, known for its stunning landscapes and vineyards, provides a picturesque backdrop to the resort, enhancing the experience of tranquility and connection with nature.
Dining Experience