Ayurveda Detox Program in Viale Marconi Castrocaro, Italy by Lucia Magnani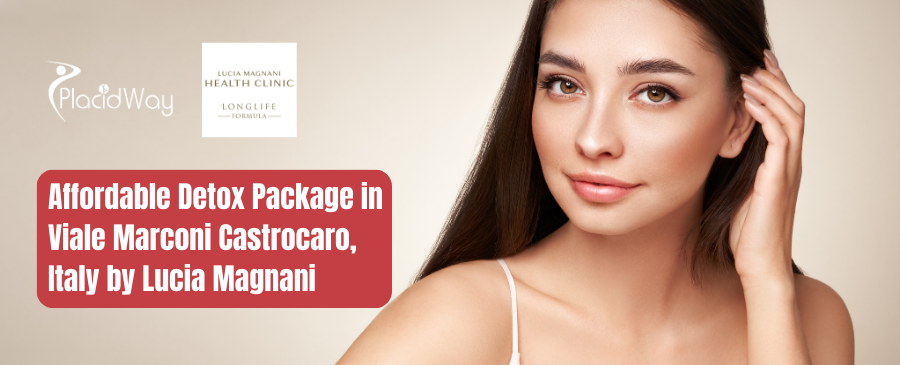 Detox Package in Castrocaro, Italy by Lucia Magnani – Clean Path 1 Person 7 Nights
Introducing the Clean Path, a holistic concept designed by our team of professionals and researchers, aimed at naturally rejuvenating the body while imparting valuable knowledge about stress management, restful practices, and balanced nutrition. By steering clear of excesses and embracing a healthier lifestyle, participants can achieve a renewed physical appearance and overall well-being. The therapeutic minerals and salts present in our waters work in tandem to purify the skin, stimulate circulation, and eliminate toxins from the body. Reinforced by purifying herbal teas and the exclusion of unhealthy foods, this detoxification process is further enhanced by a personalized exercise regimen that promotes holistic vitality.
Embark on a life-altering journey to wellness through the budget-friendly detox package nestled in the captivating landscapes of Viale Marconi Castrocaro, Italy. Conceived by the esteemed wellness authority, Lucia Magnani, this unique opportunity extends an invitation to cleanse not just the body, but the mind and soul, all while reveling in the serene beauty of the Italian countryside. The untouched natural surroundings and the therapeutic ambiance of Viale Marconi Castrocaro harmoniously contribute to an idyllic setting for your transformative detox experience.
Lucia Magnani, a name synonymous with holistic well-being, has meticulously curated this package, aiming to provide seekers of a balanced life with an affordable yet comprehensive detoxification solution. This article illuminates the myriad benefits of opting for this program, offering an overview of the procedures involved, an outline of package inclusions and exclusions, insights into pre-treatment assessments, introductions to the overseeing medical professionals, considerations for suitability, a glimpse of potential outcomes, and a preview of the remarkable journey that awaits participants.
Cost of Ayurveda Detox Tretament in Viale Marconi Castrocaro, Italy
Unlock the rejuvenating allure of the Lucia Magnani detox package at Viale Marconi Castrocaro, Italy, with prices commencing at $6,000. For a comprehensive breakdown of the pricing tiers, peruse the detailed price list table provided below, ensuring you have all the information needed to embark on this transformative journey to well-being.
| | | |
| --- | --- | --- |
| Location | Procedure | Cost in USD |
| Castrocaro, Italy | Ayurveda Detox Program | $6,000 |
Note: price may change and vary depends on complexity of procedures and patient conditions.
Detox Package Inclusions:
Accommodation: 7-night stay at our luxurious resort in Viale Marconi Castrocaro, Italy.
Expert Guidance: Personalized consultations with detox and wellness experts.
Balanced Meals: Daily nutritious meals designed to support detoxification and overall well-being.
Mineral-rich Water Therapy: Access to our natural mineral springs to enhance skin health and eliminate toxins.
Tailored Activities: Customized exercise and stress-relief activities to promote detoxification.
Detox Package Exclusions:
Travel Costs: Airfare and transportation to and from Viale Marconi Castrocaro, Italy.
Additional Spa Treatments: Any extra spa treatments not included in the package.
Alcoholic Beverages: Alcoholic drinks are not part of the detox program.
Personal Expenses: Expenses for shopping, sightseeing, or personal items.
Medical Services: Any medical services or treatments not directly related to the detox program.
Detox Package Pre Op Test:
Health Assessment: Comprehensive medical evaluation to ensure suitability for the detox program.
Blood Tests: Blood analysis to identify any underlying health concerns.
Physical Examination: Thorough physical check-up to assess overall wellness.
Medical History Review: Discussion of medical history and current health conditions.
Consultation with Experts: Consultations with nutritionists and wellness experts to tailor the detox plan.
Top 5 Reasons of Choosing Ayurvedia Detox Treatment in Viale Marconi Castrocaro, Italy
Tranquil Setting: Enjoy the serene atmosphere of Viale Marconi Castrocaro, ideal for relaxation.
Expert Guidance: Benefit from the expertise of wellness guru Lucia Magnani and her team.
Natural Mineral Springs: Experience the healing effects of mineral-rich waters for detoxification.
Holistic Approach: A program that combines physical detox with stress management and balanced eating.
Revitalization: Achieve a renewed appearance and improved well-being through comprehensive detoxification.
Center Overview
Top Ayurveda Doctor in Viale Marconi Castrocaro, Italy at Lucia Magnani
Renowned as the foremost Ayurveda Doctor in Viale Marconi Castrocaro, Italy, Lucia Magnani spearheads the detox program with unparalleled expertise. Backed by extensive years in the realm of holistic health and wellness, Lucia Magnani orchestrates a team of adept medical professionals, assuring a detox journey underpinned by both competence and empathy. With a commitment to your holistic well-being, their collective proficiency ensures a secure and efficacious experience throughout, placing your health at the forefront of this transformative undertaking.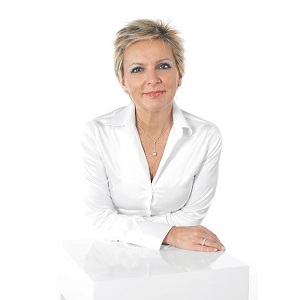 Doctor Name: Lucia Magnani
Overview: Led by CEO, Dr. Lucia Magnani, the team's scientific expertise and personalized care ensure effective solutions for your beauty goals. Experience exceptional results and renewed confidence with Lucia Magnani Health Clinic's trusted skin care professionals.
Is Detox Treatment Right for You?
Deciding on the suitability of the detox journey involves several key considerations that culminate in an informed choice for your well-being:
Medical Assessment: The foundation of the detox journey lies in a comprehensive medical assessment. This step ensures that the treatment harmonizes with your current health status, safeguarding your physical and mental well-being throughout the process.
Health Goals: If your aspirations encompass heightened vitality, amplified energy levels, and an all-encompassing sense of wellness, this meticulously curated detox package could serve as an impeccable match, guiding you towards the embodiment of these objectives.
Open Mindset: Approaching the detox experience with an open mindset toward holistic wellness augments the dividends reaped from this transformative endeavor. Embracing new practices and perspectives can magnify the positive impact on your journey to revitalization.
Commitment: The essence of the detox journey lies in unwavering dedication. Adhering to prescribed dietary guidelines, engaging with therapeutic interventions, and adopting lifestyle adjustments are pivotal components that synergize for optimal and enduring outcomes.
Consultation with Experts: Prior to commencing this odyssey, a dialogue with our accomplished medical team acts as a compass, navigating your path by assessing compatibility and allaying any queries that may arise. This interaction substantiates the journey's alignment with your individual needs and aspirations.
FAQs (Frequently Asked Questions)
Q1: What is the Ayurveda Detox Program at Viale Marconi Castrocaro, Italy?
A: The Ayurveda Detox Program at Viale Marconi Castrocaro is a meticulously crafted holistic wellness journey that draws from ancient Ayurvedic principles. It focuses on rejuvenating the body and mind through personalized therapies, balanced nutrition, and mindful practices.
Q2: How long does the Ayurveda Detox Program last?
A: The program spans 7 nights, offering an immersive experience to reset your body and mind. This duration allows for a comprehensive detoxification process while embracing the benefits of the serene environment.
Q3: Is the Ayurveda Detox Program suitable for everyone?
A: The program is tailored to suit individual needs, but a thorough medical assessment is conducted before enrollment to ensure its suitability for your health status. It's recommended to consult our experts for personalized guidance.
Q4: What can I expect from the therapies included in the program?
A: The therapies in the Ayurveda Detox Program encompass a blend of ancient Ayurvedic practices, hydrotherapy, herbal treatments, and personalized exercises. These therapies work synergistically to promote detoxification, relaxation, and rejuvenation.
Q5: Will I have dietary restrictions during the Ayurveda Detox Program?
A: Yes, the program includes specific dietary guidelines designed to support detoxification and enhance your well-being. Nutrient-rich, balanced meals are curated to align with the detox goals and promote optimal results.
Q6: Can I continue my regular medications during the program?
A: It's important to inform our medical team about any ongoing medications during your initial consultation. They will provide guidance on whether to continue or adjust your medications based on your detox journey and health needs. Always consult with healthcare professionals before making any changes to your medications.
Begin Your Transformative Journey to Wellness Today!
Embark on your path to transformation and vitality by taking the first step today. Secure your consultation with PlacidWay Medical Tourism and unlock the revitalizing potential of the budget-friendly detox package in Viale Marconi Castrocaro, Italy, meticulously designed under the guidance of Lucia Magnani. Rediscover your vigor, purify your body, and envelop yourself in a revived state of well-being, all within the picturesque backdrop of the Italian countryside. Seize this opportunity to embark on a life-altering journey towards enhanced health and vibrancy. Reserve your consultation now and step confidently into a new era of wellness with PlacidWay!