Weight Loss Program in Viale Marconi Castrocaro, Italy by Lucia Magnani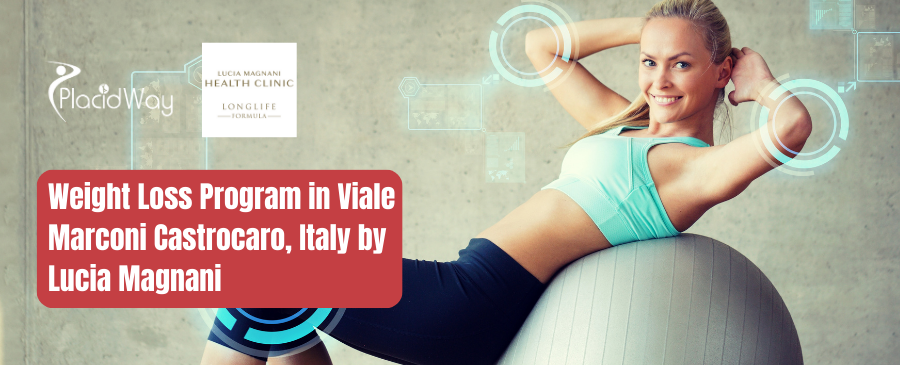 Weight Loss Program in Castrocaro, Italy by Lucia Magnani – 1 Person 7 Nights
Upon arrival at our facility, your transformational experience will commence with a comprehensive medical assessment, ensuring that the weight loss journey is tailored to your unique needs and health status. Our team of dedicated experts will then create a personalized activity plan and slimming procedures based on your individual goals and the results of the medical evaluation. Throughout your stay, a personal trainer will guide you through bespoke training sessions, while our experienced nutritionist will be readily available to provide dietary guidance and support.
The success of our program is further amplified through the utilization of cutting-edge beauty technology, which targets adipose tissue effectively. These state-of-the-art machines work in harmony with the carefully designed regimen to enhance the reduction of excess fat. As the day winds down, indulge in moments of pure relaxation and rejuvenation with therapeutic massages that promote relaxation, drainage, and tissue modeling.
Begin on this transformative journey with us at our prestigious location on Viale Marconi in Castrocaro, Italy. The Weight Loss Program, overseen by the esteemed expert Lucia Magnani, spans 7 nights and offers not only a chance to shed unwanted pounds gradually but also an opportunity to establish lasting healthy habits and a profound comprehension of balanced nutrition. Experience the blend of professional excellence and holistic well-being as you embark on this path to a healthier, happier you.
Cost of Weight Loss Program in Castrocaro, Italy by Lucia Magnani
Discover the life-changing Weight Loss Program curated by Lucia Magnani in the serene setting of Viale Marconi, Castrocaro, Italy. This exclusive 7-night journey, designed for one person, offers a transformative experience to shed excess pounds while fostering a holistic approach to well-being. Starting at $6,100, our pricing details can be found in the comprehensive price list table provided below. Embark on this personalized path to wellness and unveil a healthier you amidst the beauty and tranquility of Italy's captivating landscape.
| | | |
| --- | --- | --- |
| Location | Cost in USD | Provider |
| Castrocaro, Italy | $6,100 | |
Note: price may change and vary depends on complexity of procedures and patient conditions.
Weight Loss Program Inclusions:
Personalized medical check-up upon arrival
Tailored activity plan and slimming procedures based on individual goals and health assessment
Daily guidance and training sessions with a dedicated personal trainer
Access to expert nutritionist for dietary advice and support
Utilization of advanced beauty machines targeting adipose tissue
Relaxing therapeutic massages for relaxation and tissue modeling
Comprehensive 7-night stay at Viale Marconi, Castrocaro, Italy
Weight Loss Program Exclusions:
Travel expenses to and from the facility
Additional treatments or services not specified in the program
Personal purchases or expenses
Medical services or treatments unrelated to the weight loss program
Weight Loss Program Pre-Operative Tests:
Comprehensive medical assessment to determine individual health status
Diagnostic tests tailored to the guest's medical history
Evaluation of metabolic parameters and physical condition
Assessment of potential underlying health concerns
Center Overview
Weight Loss Program Doctor in Viale Marconi Castrocaro, Italy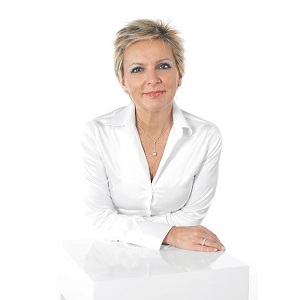 Dr. Lucia Magnani, a distinguished expert in weight loss and wellness, leads the team of professionals. With a wealth of experience and a commitment to holistic health, Dr. Magnani ensures that every aspect of the program aligns with the highest standards of care and expertise.
Is Weight Loss Program Right for You?
Our weight loss program is ideal for individuals seeking a gradual and sustainable approach to shedding excess weight, without resorting to drastic measures or pharmaceutical interventions. If you're committed to adopting healthier habits, understanding proper nutrition, and embarking on a transformative journey towards a better lifestyle, then this program aligns perfectly with your goals. Whether you've struggled with weight management in the past or simply want to enhance your well-being, our expertly crafted program, overseen by experienced professionals, offers tailored solutions to cater to your individual needs and aspirations.
What to Expect During the Weight Loss Program
When you embark on our weight loss program, anticipate a comprehensive and immersive experience. Upon arrival, you'll undergo a thorough medical assessment to understand your unique health status and needs. Based on this assessment, a personalized activity plan and slimming procedures will be devised to align with your individual goals. You'll benefit from daily one-on-one sessions with a personal trainer, engaging in tailored workouts to optimize your progress. Our dedicated nutritionist will provide ongoing dietary advice to help you make informed choices. As you progress, the integration of advanced beauty machines will enhance the effectiveness of your weight loss efforts. Each day culminates in a moment of relaxation through therapeutic massages, contributing to a holistic and transformative journey towards a healthier, happier you.
FAQs (Frequently Asked Questions)
What is the duration of the Weight Loss Program in Viale Marconi, Castrocaro, Italy?
The Weight Loss Program spans a comprehensive 7-night stay, providing an immersive experience that allows you to gradually work towards your weight loss goals in a supportive environment.
Is the Weight Loss Program suitable for individuals with specific dietary restrictions?
Yes, our program takes into account individual dietary needs and restrictions. Our expert nutritionist will work closely with you to create a personalized dietary plan that aligns with your preferences and any dietary concerns you might have.
Can I participate in the Weight Loss Program even if I have existing medical conditions?
Absolutely. Upon your arrival, a thorough medical assessment will be conducted to understand your health status. This assessment helps us tailor the program to your specific needs, ensuring a safe and effective weight loss journey.
Are the beauty machines used in the program safe and non-invasive?
Yes, the beauty machines utilized in the program are advanced and safe. They are designed to target adipose tissue effectively without resorting to invasive procedures. These machines are operated by trained professionals who prioritize your comfort and safety.
What sets the Weight Loss Program at Viale Marconi, Castrocaro, Italy apart from other weight loss programs?
Our program stands out due to its comprehensive approach, which combines expert guidance from renowned professional Lucia Magnani, personalized training sessions, tailored dietary plans, and the integration of cutting-edge technology. This holistic approach not only focuses on weight loss but also cultivates healthier habits and overall well-being in the picturesque backdrop of Castrocaro, Italy.
Enhance Confidence & Healthier Lifestyle with Weight Loss Program in Castrocaro, Italy!
Embark on a transformative journey towards a healthier, more confident you through the exclusive Weight Loss Program in Viale Marconi, Castrocaro, Italy! Take the first step by scheduling your consultation with PlacidWay Medical Tourism. Led by the renowned expert Lucia Magnani, this program offers a life-changing opportunity to achieve sustainable weight loss and holistic well-being. Your path to enhanced confidence and a healthier lifestyle awaits – click the Contact Us button below to kickstart your journey today!